Circus Charivari Kunst und Circus Festival
Datum:

22.07.2018

STATUS

Zeit:

14:00

Ort:

villa kurosum
14 Uhr öffnen sich die Türen des Kulturgartens
15UHr Muti MAGIC – ZAUBERSHOW
Muti's philosophy is based on a great Mexican showman named Mario Moreno "Cantinflas" who said "the first obligation of human beings is to be happy… the second one is to make other people happy". In every single show, this young magician seeks to create a laugh triangle that, in his own words where people can "laugh at me, at themselves and with me."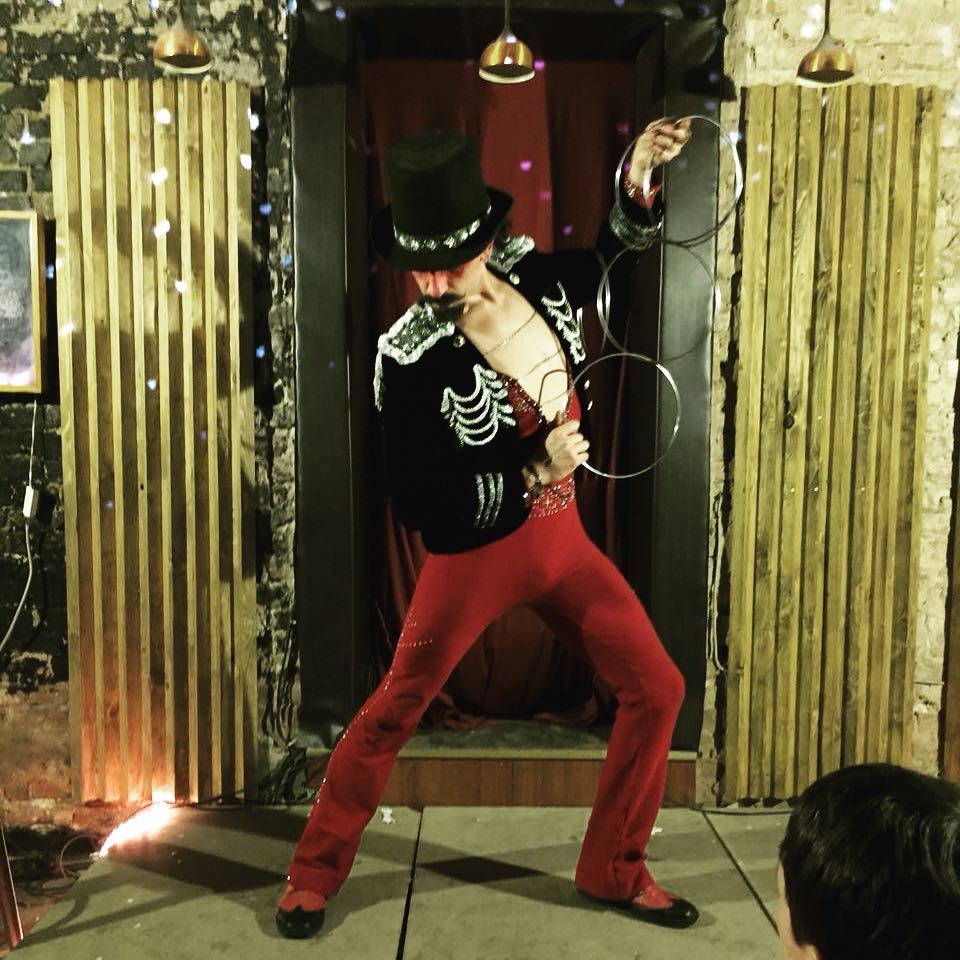 16Uhr Zakapüs – der Flohcircus
Zakapüs (sac à puce) is a flea bag between circus and puppetshow where the artists are colorfull fleas : Funambulists, acrobats, clowns, etc..
And there is no circus without its Madame(!) Loyale, this one is a bit of a magician. She presents with humor and a inch of lunacy the perilous stunts of her wonderfull fleas.
**
Zakapüs (sac à puce) ist einer Sack voller Flöhe zwischen Zirkus und Puppenspiel, in dem die Artisten bunte Flöhe sind: Seiltänzern, Akrobaten, Clowns…
Und kein Zirkus ohne Madame(!) Loyale, sie ist eine Zauberin, die mit Humor und leichte Wahnsinn die fantastischen Kaskaden ihrer geschickten Flöhe präsentiert.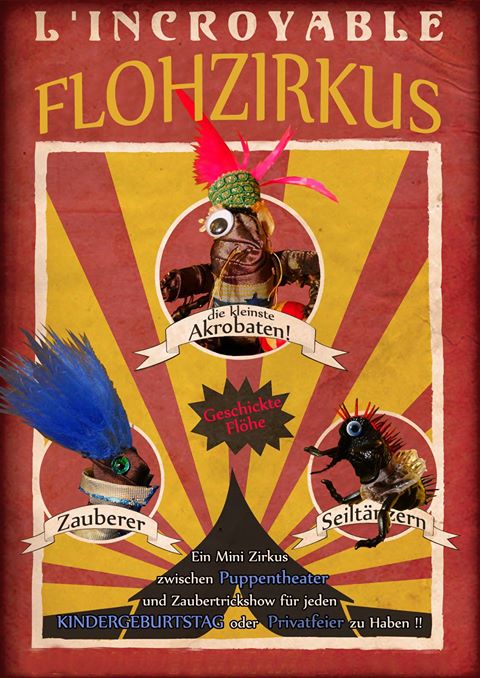 17UHr recordshop mit NellzOnWellz & Beat Baerbl - Sonntagsscgwoof und openair tanztee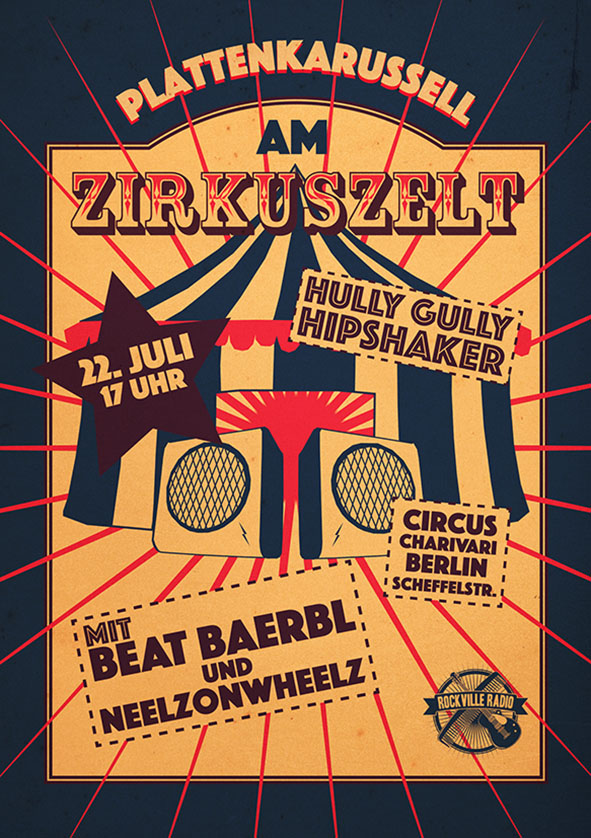 18UHr Kuriositätenkabinett Rundgang
18Uhr - FRANXI NATRA CLOWNA -
Absurde Comedy artistik Show von und mit einer Künslterin aus Spanien
Absurdum Delirium comic circus and inusual show - Suitable for all curious – Don't miss it