Effa und Film: "NOR NOISE"
Datum:

26.01.2016

STATUS

Zeit:

20:00

Ort:

Noisekammer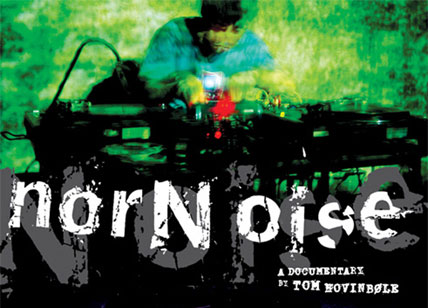 Diesen Monat zeigen wir Nor Noise (2004, 119 min.), einen Dokufilm von Tom Hovinbøle. Der wird von C-drík eingeleitet.
Wie gewöhnt fangen wir an mit einem leckeren veganen Essen für fast alle, aber das wisst ihr schon.
Über den Film:
Music: Francisco López, Otomo Yoshihide, Jazzkammer, Merzbow, Toshimaru Nakamura, Supersilent, Tore H. Boe, David Cotner, Lasse Marhaug, Deathprod, Nordic Miracle, John Hegre, ARM, Hakon Kornstad, Alexander Rishaug, Fe-Mail, DEL, Helge Sten, MBD, Michael Duch, KA, Kai Mikalsen, Jan de Gier, H.C. Gilje, Arne Borgan, Ivar Grydlland, XYZ, Ingar Zach.
Nor Noise is a documentary – or rather an interview film – about Noise music. Which is not music nor mere noise but something in between.
Through 12 interviews with 12 highly diverse artists within the Noise scene, answers are given to What is Noise? Where does it come from? How do you work with sounds as your main instrument? The relationship between Noise and popular culture is reflected upon, and Noise is put into a historical context spanning from the Futurists and up to todays laptop artists.
The film contains a lot of rare concert footage with the artists. Featured artists: TORE H. BØE, DAVID COTNER, MASAMI AKITA, LASSE MARHAUG, TASHIMARU NAKAMURA, ARM, ASBJØRN FLØ, MAJA S.K. RATKJE, KJELL RUNAR JENSSEN, FRANCISCO LÓPEZ, HELGE STEN and OTOMO YOSHIHIDE.