Shar-e Ghesseh (city of tales) - Iran
Shahr-e Ghesseh (the city of tales) is a play with layers of social criticism written by Bijan Mofid the contemporary Iranian Playwright and theater director in 4 acts (tales) in mid 60s. The characters of this play are all animals living in a city which represent various social classes who in confrontation of an elephant who visits the city as a tourist (happened to be the main character somehow), each tell their stories and their urban relations with the city.
In the original play the acts and narrations are focused on the visual and essential differences of this new comer to the city as an abnormal figure to his/her new environment, therefore all the citizen of the city of tales, expose side of their characters while encountering this creature unknown to them. The structure of this now-classic musical is consist of texts and lyrical dialogues, a narrator and a thematic characters.
In the current performance, the group has tried to develop an interpretational piece, picking few characters out of many from the actual play, while updating comical situations and the social criticism in the text, the new approach is to bring the characters into the new context of circus interacting with each other and public, using the possibilities that comes along the way.
The play has changed accordingly and the lyrics are omitted, choreograp
hed and designed in a piece in 3 acts, with intermissions; a combination of improvisation, situation involving movement, video and sound.
New Media Theater | June 2018
Residenz 1.08. - 13.08.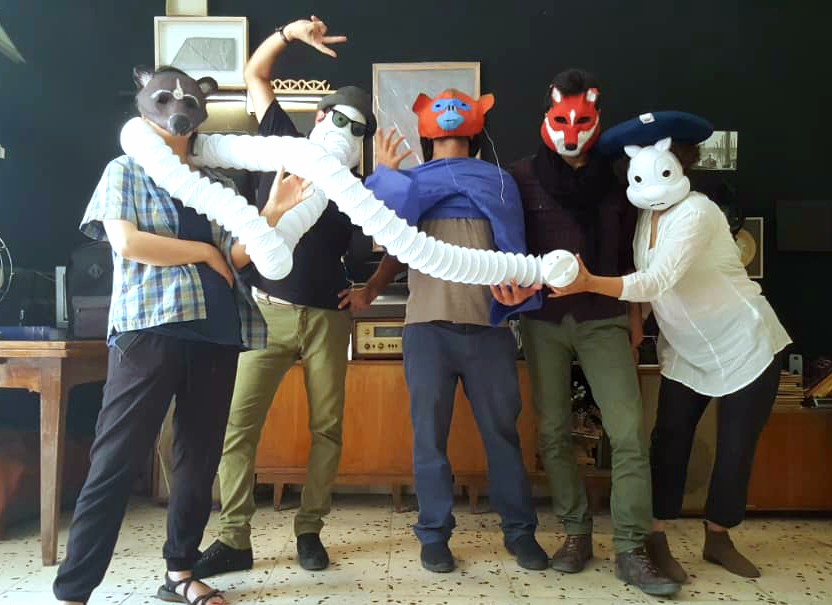 Aufführungen 3.08.+ 10.08.