Melon Rouge
Melon Rouge is a self-organised and emancipatory project for Artistic Interventions.
Melon Rouge is a wandering alternative Varieté, where you can find the perfect combination of moderation and professional acts.
Melon Rouge is empowering and political. The audience enjoys in each show powerful artists that offers pure quality and strenght.
Once you come to Melon Rouge, you will wish to come again!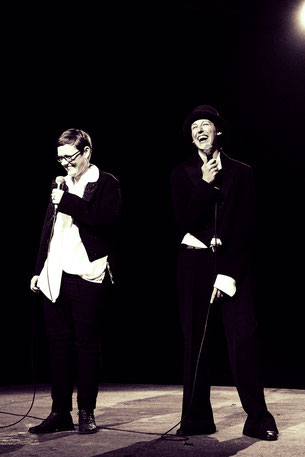 he idea of Melon Rouge was born one evening when two friends, who dedicate much of their lifes to the passion of performing, agreed to build a safe space where they can perform with their friends and other professional artists. Their goal was to create a quality show where both the audience and the performers would feel/be satisfied. The artists through the participation in a great, new/fresh/refreshing and powerful show and the audience by being constantly amazed and surprised with each number and uncanny moderation of the Melon Rouge Variete Show!
@ villa 2016 & 2018
https://www.melonrougeberlin.com/