"Charivari Transitzone : welcome to a real world !" - 2016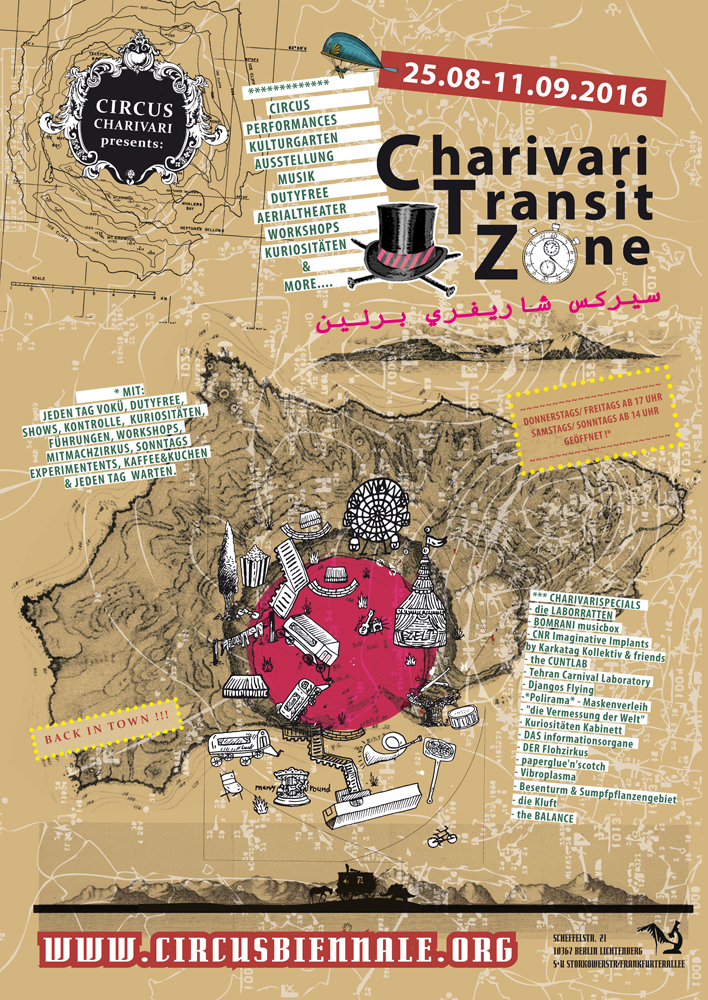 Vom 25. August bis 11. September >> Circus Charivari presents:
VIELE SHOWS – ATTRAKTIONEN AUS ALLER WELT- LEBENDE KURIOSITÄTEN- PERFORMANCE_ THEATER_INSTALLATIONEN- MUSIK und CIRCUS!!!
Es muß alles im nichts enden, sonst hat es keinen Sinn!
"we left with a boat, ended up in an unknown island between realities.We made it charivari island.Come and become part of an experiment: In the transit zone you belong to nowhere, no countries, different rules and changing borders. Come and wonder! More curiosities and an experience you will never forget."
Merken
Merken
Merken